PALOMAT® STAND ALONE
Automation is a key word in obtaining efficiency.
The pallet magazine/ pallet dispenser PALOMAT automates the pallet handling, and the procedure of pallet stacking and destacking is made noticeably more efficient.
The pallet magazines in PALOMAT's Stand Alone line are designed for companies that need to handle empty pallets at floor level.
PALOMAT is an independent unit that enhances pallet handling efficiency while protecting employees from the risks associated with manual heavy lifting.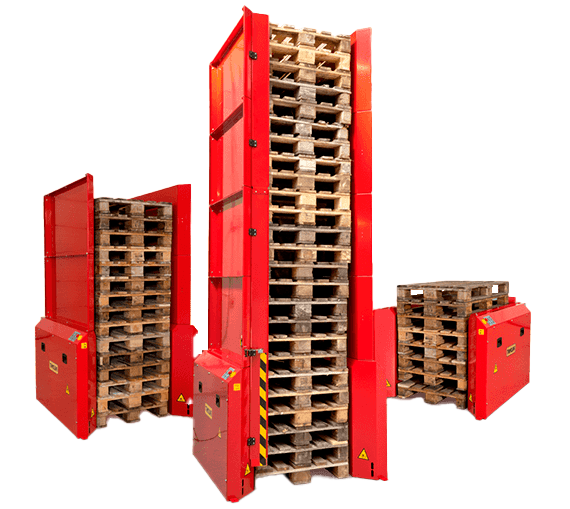 ---
PALOMAT® Exclusive Features
Order and space savings
Optimized pallet flow
Improved working environment
Saving in pallet costs
Increased efficiency
No manual pallet handling
Reduced absence due to illness
Reduced time used per pallet
Prevention of occupational injuries
Reduced use of trucks

---
Watch PALOMAT® in action...and be inspired
---
Choose you pallet magazine...