The Compact Twin is the equivalent to the standard Compact Lift vertical carousel, with double the loading capacity.
The Compact Twin is the ideal vertical carousel for saving time, as it has the ability to handle two load trays in one sequence, by keeping one tray in the position for picking and the other in the waiting position. This means the picking rate can be more than doubled compared to a single vertical carousel system.
Using the Compact Twin for your Vertical Storage
The vertical carousel system of the Compact Twin allows the operator to start picking whilst getting the first tray ready for loading. Whilst the first tray is being filled, the next tray is put in the waiting position. Once the first tray is full, the Compact Twin switches the position of the two trays, to enable picking to continue and the first tray to be moved back, which doubles the picking capacity of the vertical carousel.
Download Compact Twin Brochure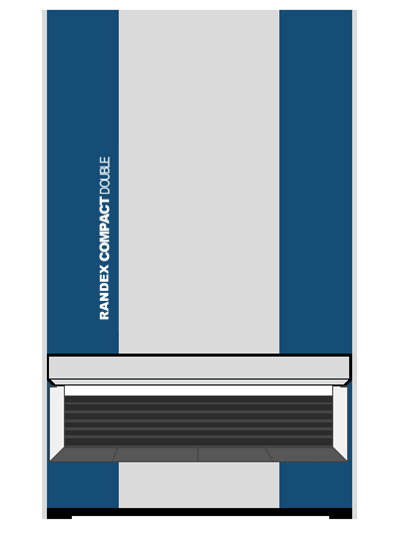 ---
How does the Compact Twin work?