The Compact Double is a vertical lift system that enables floor space to be utilised more efficiently.
This vertical lift system features double load trays, to provide even greater storage abilities per metre square of available floor space. This makes it ideal for small warehouses, where space is limited, and the Compact Double is essentially the same vertical lift system as the Compact Twin, but with double load trays in each position, to increase the storage area by 100%.
Using the Compact Double vertical lift system
The main benefit of the Twin function is that it enables the operator to fetch load trays from the inner positions, because loading trays can be moved across different positions. The Compact Double facilitates twice the number of load trays but requires less space than two Compact Twin vertical lifts, which makes it ideal for optimising the use of floor space and streamlining storage.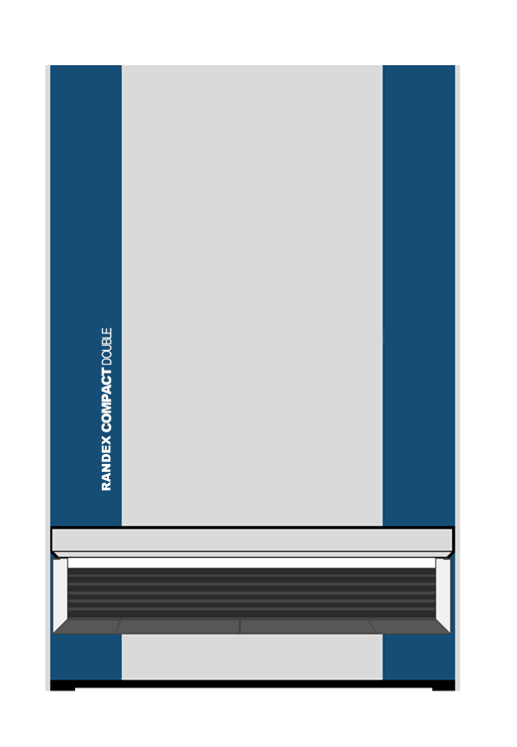 ---
How does the Compact Double work?